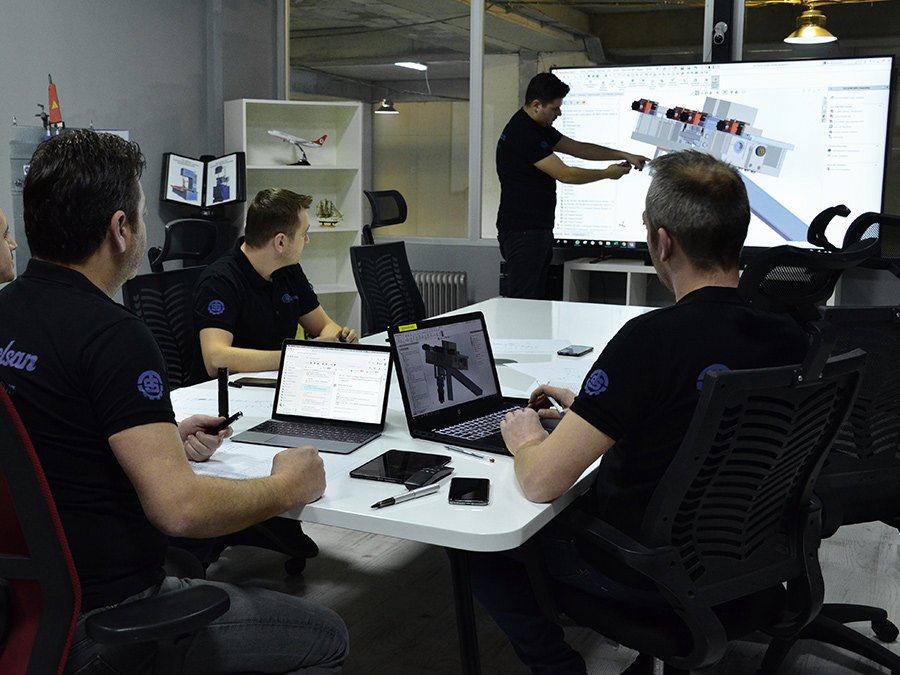 SOTT at customers Place
The SOTT (setup and Operator Training of Temelsan) is made for customers who want be professionally instructed face to face life at work to operate confident and professionally the machine they bought from Temelsan.

The professional Trainer with an large experience will stay 3 Fully Working days at your welding center and instruct the operator for
how to adjust the putt welding machine
how to use the machine properly
how to make high quality welds
how to make the pre-preparation before welding
how to handle the blade after welding
transmit general knowledge about Band Saw Blade and they Technical structure
check of Machine and Equipment for Welding Procedure
Specific order code: SOTT-Butt Welding
Time Schedule (This is the minimum Time which should be spent)

3 fully Days a 8 Hours working time --> setup and training at Place --> 24 Hours
16 Hours Travel Time --> average calculation --> 16 Hours
Additional Time investment should be agreed.
Travel and Accommodation (Time and Costs are depending Distance and Location)
Depending the Distance and the travel possibilities but usually the fastest selection of Flight.
Rental Car and their gas costs
Hotel and Meal
Training Languages
It is recommended for well understanding of one of following Languages, even the translator who could attend the training should know the sector or should be well known about the technique of butt welding.
English
Türkçe
Serbian
Albanian
Documentation
This Training includes only the quick reference chart to operate the Butt Welding Machine fast and confident and the saved Parameters to Weld when leaving the customers place.
Price
We really recommend this Option SOTT-Butt Welding, any customer who gained this training has improved the quality and productivity very much.

The Price of this Option SOTT-Butt Welding will be quoted depending you Location, please ask for special assistance.